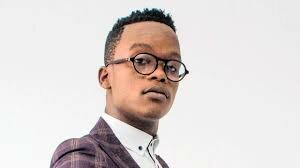 TNS reveals the title of his upcoming sophomore album to be "Phupolethu: Abantu Last Hope".
Popular Mzansi singer, and music producer, TNS is basically coming strong this year. What better to start out a replacement decade than with a clean array of hits. Well, he isn't just dropping music, a minimum of that's not his entire plan, he's on a private mission to save lots of South African music. His words, not ours.
The singer who has been hinting on the discharge of a couple of new singles has now revealed the title of his upcoming sophomore album. He says it might be called "Phupolethu: Abantu Last hope". He made the revelation via his Instagram page.
The proposed studio album are going to be the followup to his first titled "Madlokovu: King Of African House" which was a hit . He surely does make a press release with the titles of his albums. He has also revealed that the album will contain 10 tracks and he would be singing in each of them.
Set featured image