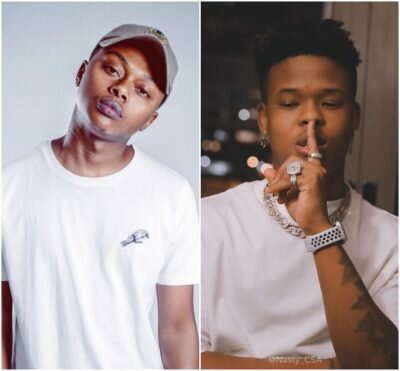 South African famous rappers Nasty C and A-Reece made a post on Twitter saying "Ilambile lelytie". This was due to the fact that a fake album titled "Sotho Man with Some Power" which is like a copyright of Nasty C's album "Zulu Man With Some Power" was released under Reece's name.
Nasty C on the second thought later deleted the post, a tweep was brillant enough to grab it before he took it down and but fans misunderstood the while things responded saying that Nasty C is not happy with A-Reece's mad skills and his ability to beat his hustle.
A-Reece dropped a statement stating that he has nothing to do with the aforementioned album urging his fans not to be deceived by it.
Nasty was quick to TWEET this tryna diss REECE and after REECE released the statement he was again quick to delete it thinking we didn't see it. REECE trends without saying anything and that bothers NASTY, well I hope REECE addresses this with some BARS. pic.twitter.com/Y71gafcmZZ

— Smokeyylive (@TyrexMusee_SA) April 17, 2020