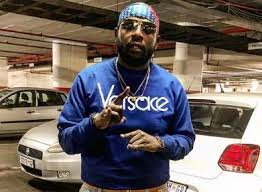 DJ Maphorisa is one of the very most active celebrity on social media. He's always able to boast whatever he wants to on Instagram, and he doesn't really have time for what anyone thinks.
Well, if you're wondering what he's been up to during this quarantine period, wonder no more, because he just showed us. the favoured hit maker took to Instagram on Wednesday, 18 March to share a photograph of his recreational marijuana consumption. That certainly has been keeping him relaxed in such a dreaded time as this.
Marijuana has been legalized for recreational consumption only within the confines of one's home. The "Midnight Starring" hit maker sparked reactions from his fans with the recently shared photo.
In other news, it had been previously announced that his and Kabza De Small's Scorpion Kings Live At Sun Arena show had been postponed to a later date.
https://twitter.com/DjMaphorisa/status/1240281745305542662
https://twitter.com/DjMaphorisa/status/1240281745305542662
https://twitter.com/DjMaphorisa/status/1240281745305542662
https://twitter.com/DjMaphorisa/status/1240281745305542662
https://twitter.com/DjMaphorisa/status/1240281745305542662
https://twitter.com/DjMaphorisa/status/1240281745305542662
https://twitter.com/DjMaphorisa/status/1240281745305542662