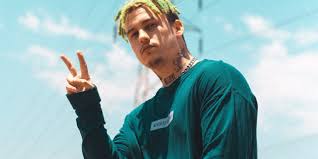 Costa Titch releases this new song BTS for the remix of his hit single, 'Nkalakatha,' featuring AKA and Riky Rick.
It is little question that Costa Titch's song, Nkalakatha, is one among the foremost popular songs in 2019. Costa Titch really made a reputation and brought more fame to himself with the hit song.
The dancer-turned-rapper, Costa Titch has revealed that he will soon be dropping the highly-anticipated visuals for the hit song's remix, which can feature Riky Rick and AKA.
The music video of the hit song is about in a neighborhood that resembles the yard of a house, and it had been shot by Agentina Fargo Films.
Checking out the behind the scenes of Nkalakatha's music video, it's obvious that shooting it had been a blast. Costa Titch, AKA, and Riky Rick are seen surrounded by great dancers who are all wearing black.
The music video's visuals are often traced back to the primary two Nkalakatha videos that Costa Titch released in 2019.
Watching the BTS video, we are highly anticipating the discharge of the music video and that we can't wait to ascertain a number of our favourite artists.