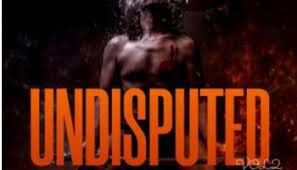 Busta 929 – Undisputed Vol 3 Album Download.
Busta 929 Undisputed Vol 3 free download. On 25th February Busta 929 will be dropping Undisputed Vol 3, his next studio album.
The album contains 26 new songs and features guest appearances from many of our favorites. Earlier today, Busta shared the tracklist and it promises to be a great hit.
TRACKLIST BELOW.
Busta 929 – Inhlonipho (feat. Almighty, Zwesh SA, Lolo SA & Xavi Yentin) [interlude]
Busta 929 – Uthando (feat. Xavi Yentin)
Busta 929 – Siyajola (feat. Almighty & Lolo SA)
Busta 929 – Darli (feat. Xavi Yentin)
Busta 929 – Ndiphe (feat. Mzu M)
Busta 929 – Lobola (feat. Mzu M)
Busta 929 – Maqondana (feat. Zwesh SA, Dinky Kunene & Boontle RSA)
Busta 929 – Idlozi (feat. Xavi Yentin)
Busta 929 – Tsodiyo (feat. Focalistic)
Busta 929 – Enkwarini (feat. Lolo SA)
Busta 929 – Kwaze Kwamnandi (feat. Zuma & Almighty)
Busta 929 – Wena (feat. Soulful G & Mzu M)
Busta 929 – Emaplankeni (feat. Almighty, Lady Du, Bob Mabena, Lolo SA & SIA Mzizi)
Busta 929 – Number 7 (feat. Almighty, Xavi Yentin & Mafidzodzo)
Busta 929 – Enjoyment (feat. Lady Du & Zwesh SA)
Busta 929 – Dlala 929 (feat. Nobantu Vilakazi)