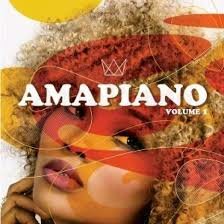 European Music has over the years undergone several metamorphosis and changes. The same can also be said of African, especially South African House music, which is stoically known for it's ability to reinvent itself over time. 2018 will be a year to remember, as it came with a little new surprise. A new sound originating from the capital city of Pretoria, took over the airwaves and Mzansi party goers could not stop themselves from dancing to it's tune. This is the birth of Amapiano.
What Is Amapiano?
The sound known as Amapiano is a genre of music that mixes elements of deep house and gqom all combined together with the jazzy, soulful sound of a piano. The genre has been made popular by artists like Tall Ass Tee and The Soul Dictators, Kabza De Small, Vigro Deep who are putting a new spin in the culture of South African music with the new sound they have created. This is the new wave in the house music scene.
Songs like 'Abagez'Abajoli' and 'Amabela Shaya' have set the airwaves on fire and music lovers all over the country are falling for them every step of the way. Vigro Deep's "Untold Story" continues to raise goosebumps whenever it comes on. From taxi rides in Gugulethu and Mamelodi to street bashes in Mapetla and Mohlakeng the amapiano sound is re-forming the sound of house music in South Africa and taking over the summer like never before.
List Of Amapiano Artists And Producers
The Amapiano genre is a free for all try your talents genre. There are absolutely no restrictions and we have seen a lot of collaborations between artists who just want to make good music. However, when you mention the genre of amapiano, there are a few names that have to be mentioned including Kabza De Small, and Vigro Deep.
Below is a updated list of current Amapiano Producers and Artists.
Kabza De Small
JazziDisciples
Kaygee Daking
Kwiish SA
ElusiveBoy SA
Thackzin DJ
Soul Revolver
Bitter Soul
Deep Tonic
Dj Clizo
Dazz-B Music
De Mthuda
Vigro Deep etc